Welcome to www.houseofcheah.com

'The Bicycle' is the latest offering by Cheah Sinann in the form of a graphic novel. A departure from cartoons and published by Epigram Books of Singapore, it is a World War 2 story about the unlikely friendship between a battle-hardened Japanese soldier and a young street urchin. A thrilling, sentimental and action-packed tale not to be missed!
http://shop.epigrambooks.sg/collections/graphic-novels/products/the-bicycle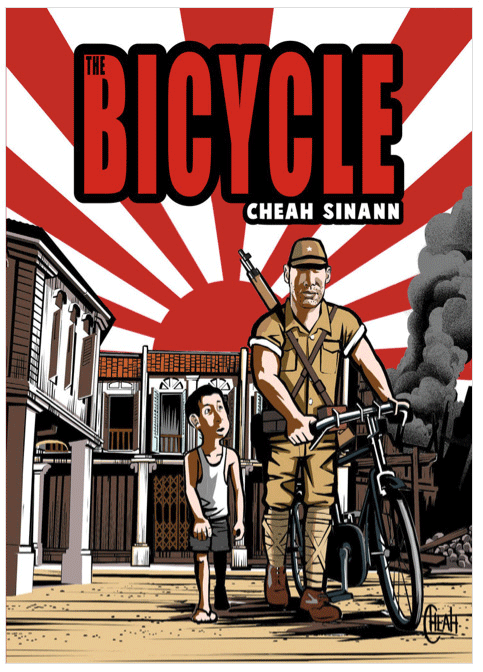 More on
The Bicycle



Budi & Saltie




It's more laughs and zaniness in the rainforests and tropical waters as Saltie is swept by a big storm at sea to the island of Borneo where he meets a new friend - a local boy named Budi. Check out their latest adventures now!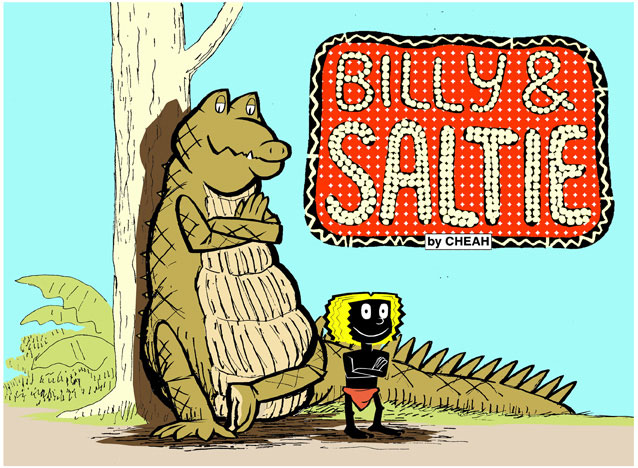 Billy & Saltie
Meet two good friends, Billy and Saltie, and join them in their adventures in the tropical end of the land Down Under and the region around it. The cartoon strip can currently be seen in The Borneo Bulletin in Brunei, The Daily Frontier in Bangladesh and the Funny Cartoon website(http://www.thefunnycartoon.com/comic-strips/comic-strips/billy-and-saltie.html).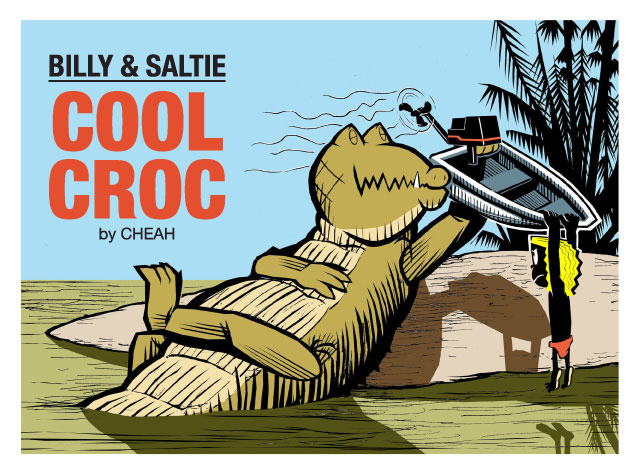 Hi everyone,
Iím pleased to announce a collection of my green-oriented cartoon strip is now available in a book - Billy & Saltie: Cool Croc, which is for sale online. Enjoy humour and wit in the swamps without getting your feet muddy(although some might argue whereís the fun in that) and place your orders now! The price is $13.90 in Singapore dollars a copy. Let me know which country youíre from, Iíll tell you the postage and and just paypal me through: sinann62@gmail.com and save yourselves a trip to the bookshops.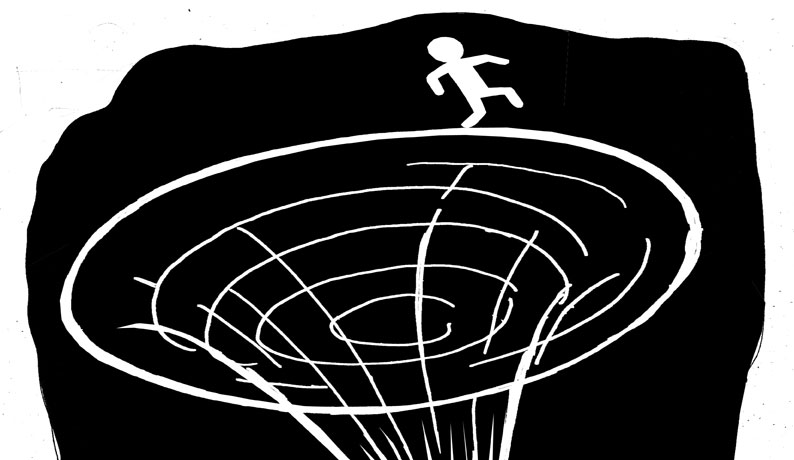 Event Horizon(NEW!)
Off-beat cartoons on the latest happenings in science and discovery.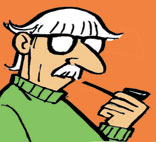 Murphy's In-Law
Michael and Moira Murphy are a young, modern Irish couple in the city. The craic(fun) starts when Moira's father, Fergus, who dreams of winning the Nobel Prize, moves in with them.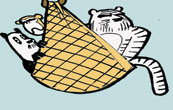 The Bamboo Curtain
Several endangered species in a Chinese forest lighten up the region and beyond with their outrageous antics. Check out this cartoon strip!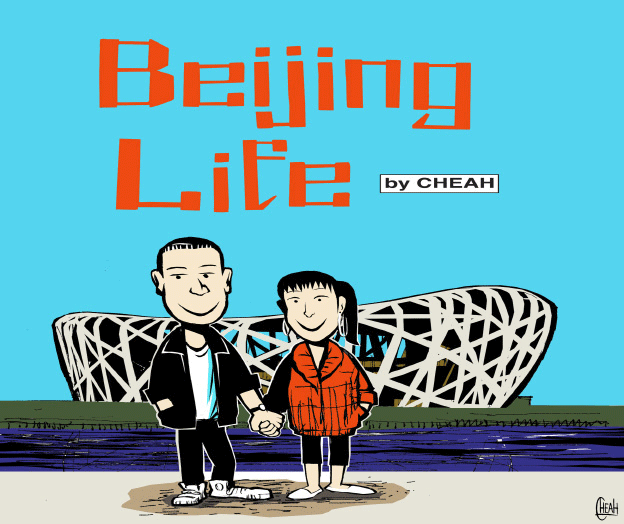 Beijing Life
More wit and humour from China in this English language cartoon strip as we follow a young couple going through life in the modern-day Chinese capital.

It's been called the Chinese Brady Bunch with the grandparents thrown in. See the funny side of Oriental family values and traditional Chinese customs. This cartoon strip ran for 8 years in Singapore's Straits Times.
Time Out
This sports cartoon strip is actually about 20 years old but the way it gave a humorous twist to not only what athletes did on the field but off it as well is timeless.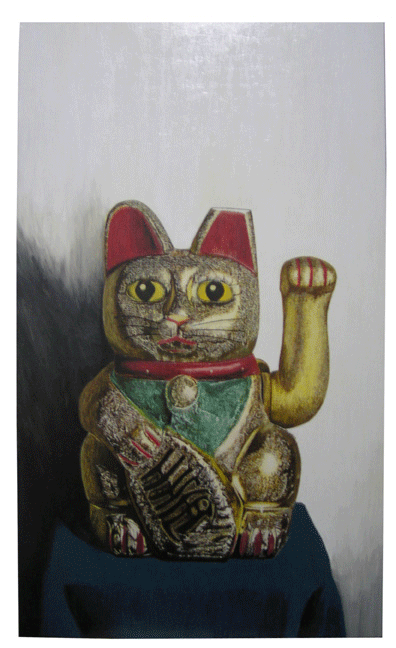 Paintings
View witty and beautiful art in the form of painted brushwork.